DynaRad
America's #1 Portable X-Ray Supplier.
Whether upgrading your facility from analog technology, setting up a lab or building a new urgent care center that requires efficiency, accuracy and patient comfort, DynaRad offers high-quality new and used X-ray equipment.

30+

Years of Successful Imaging

Our team of x-ray equipment experts are here to help you find the right medical imaging equipment and technology to ensure the highest quality care for your patients no matter your imaging challenges.
High-Intensity Workflow Solutions
Fully-integrated digital imaging systems.
Chaotic Environment Solutions
In-built storage for detectors, batteries, and accessories.
Mobility Solutions
Multiple tie-down points for an emergency, unpackaged transport.
Sole Operator Solutions
Cart size, agility, and maneuverability designed for single operators.
Limited Space Solutions
Bedside positioning for erect, supine, or lateral exams. Four-axis head and collimator movement for cross-bed positioning.
Power Supply Solutions
All-day battery operation for non-supply powered facilities.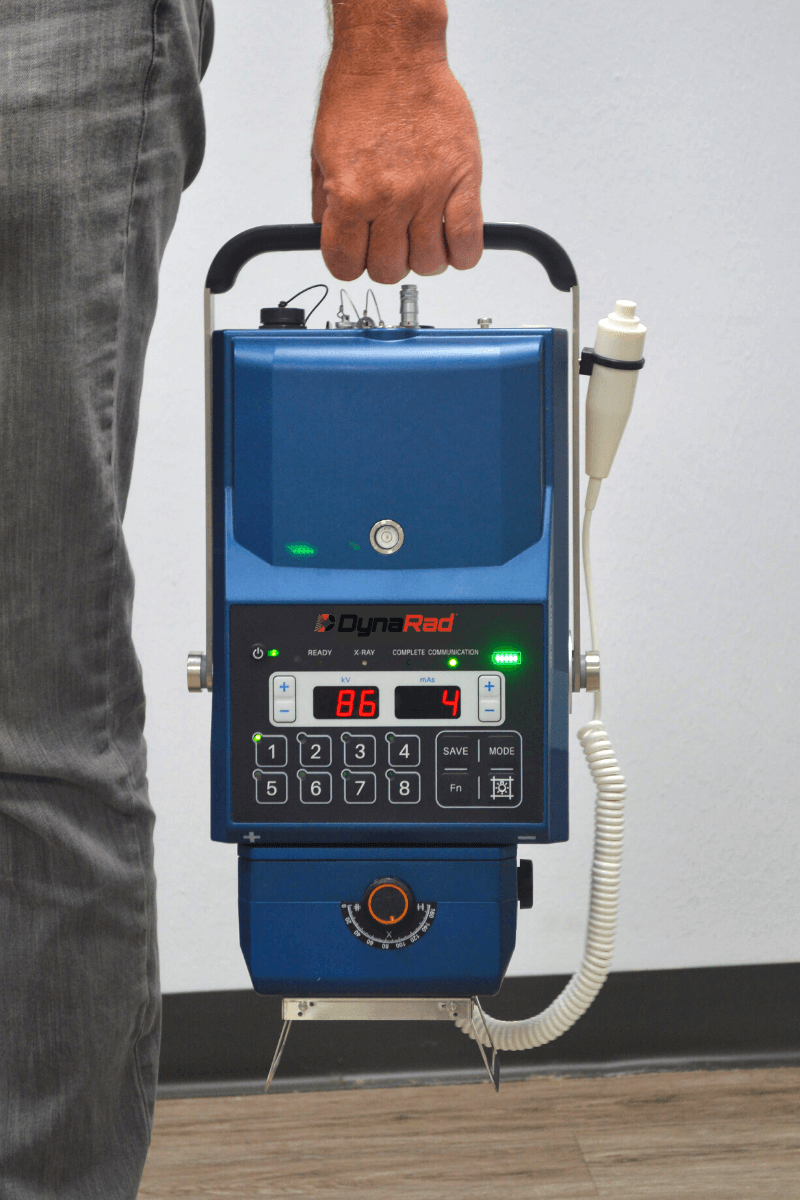 Freestanding Emergency Rooms
Urgent Care Centers
Outpatient Facilities
Nursing Homes
Home Health Care
Hospitals
Government Medical Facilities & Prisons
Equine Practioners
Veterinary
Ambulatory Surgery Facilities
Specialty Outpatient Centers & Clinics