Tethered / Wireless / Carbon Fiber / Glass DR Detector
Extremely Lightweight – Only 69 lbs (31.3 kg)
Superior Power Output – 5 kW (100 mA)
Designed and Assembled in the USA
Crystal Clear Imaging
Digital X-Ray Ready
Battery Powered
Ultra Nimble
DynaRad Portable is the only portable x-ray unit that's under $40k and battery-powered. The unit is a nimble 70lbs beating out comparable competition that weighs at least 30-50lbs more. The DynaRad Portable is not only perfect for your hard to reach scans, but packs a big battery too – getting 200+ exposures on a single battery charge.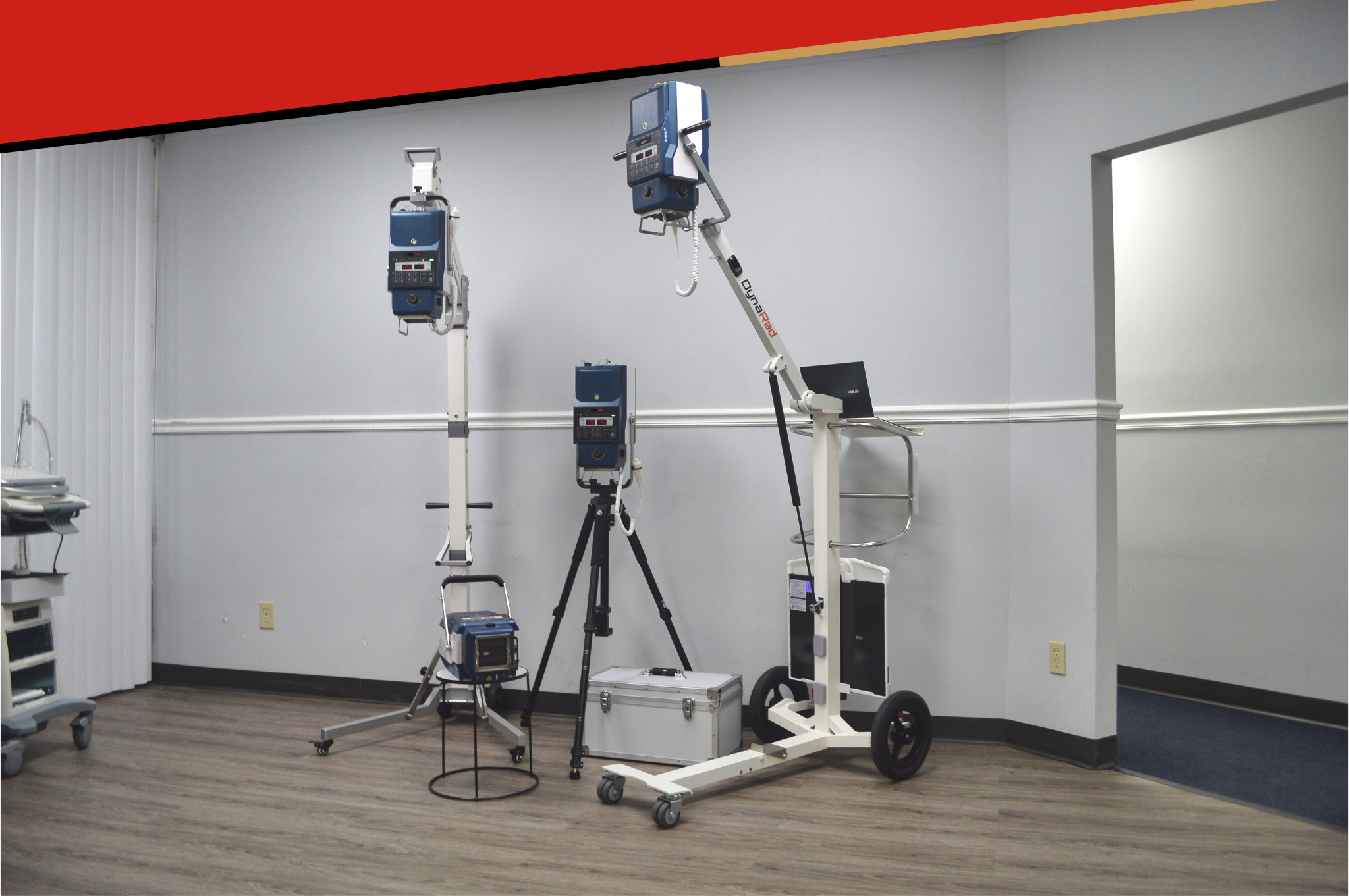 APR feature includes 20 fully customizable technique stations
Laser Crosshairs for ease of positioning (Optional)
Thermal Protection/ Remaining Thermal Capacity Indicator
Line Compensation Not Required
Manual Power Reduction/ 40 SID laser alignment DOTs
Lowest weight portable with highest power available in the USA
Lightweight
The DynaRad Portable is agile and flexible. It is lightweight and moves quickly to make optimal positioning easier, and minimize disturbance for the patient. For cost effective patient outcomes, fast deployment, and state-of-the-art functionality, the portable line is simply the best in the field.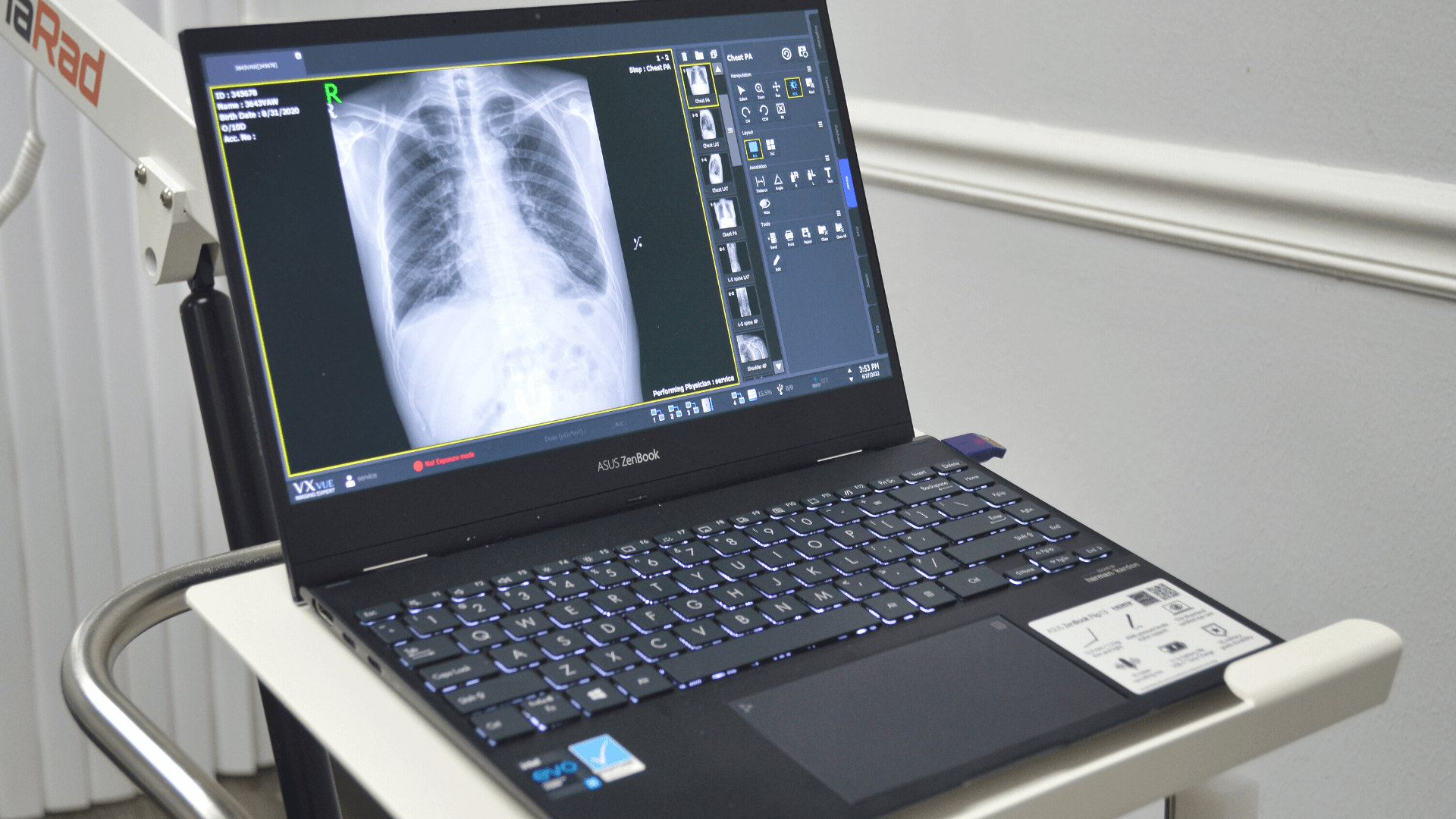 APR feature includes 20 fully customizable technique stations
Laser Crosshairs for ease of positioning (Optional)
Thermal Protection/ Remaining Thermal Capacity Indicator
Line Compensation Not Required
Manual Power Reduction/ 40 SID laser alignment DOTs
Lowest weight portable with highest power available in the USA
Total System Net Weight – 69 lbs. (31.3 kg)
Horizontal Storage Position (with front leg folded) – 25.25″W / 2.7″L / 26.78″H
Vertical Storage Position – 25.25″W / 52.25″H / 26.78″
Generator Type 50 KHZ
kVp Range 40 – 125 kVp adjustable in 1 kV increments
mAs Range – 0.63-100 mAs
Exposure Time – 0.002 to 10.0 seconds in 96 increments
Indicators Indicators – Ready • x-ray on • digital display of kVp / mAs and time
Exposure Switch – Detachable hand switch • two position • prep / expose / collimator light on button. Cell phone app control
X-Ray Tube – Stationary anode 125 kVp
Filtration – 3.0 mm of aluminum
Anode Capacity – 40KHU storage capacity
Focal Spot – 1.2mm
Beam Angle – 16°
Collimator – Continuously Adjustable
Lamp Source – LED
Electrical Power – 29.6V DC Battery